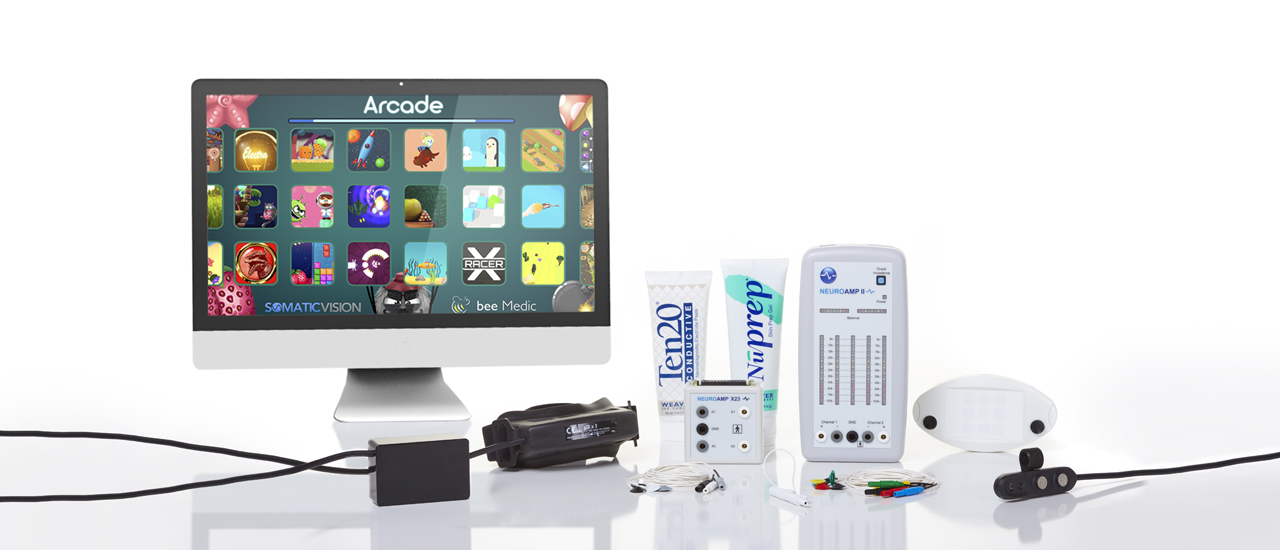 The NeuroLab sets from BEE Medic GmbH are fully integrated systems for EEG/ERP-based diagnostics, EEG biomarker development and the entire range of neurofeedback approaches.
The sets are available in Basic, Advanced and Complete sets and each contain a comprehensive range of features offering a multitude of selection and setting options. The NeuroLab products are an innovative all-in-one solution for research, clinics and highly specialized, advanced practitioners looking for flexibility and systems that can be customized to meet their individual needs.
Our software packages enable EEG and ERP recording with maximum precision. The included BEELab software allows you to select different neurofeedback techniques. From innovative, evidence-based ILF neurofeedback, classical frequency band training, SCP, tomographic and HEG neurofeedback to synchrony training. You can also develop your own training protocols with our software. Interfaces for "BioEra" and the "BioExplorer" allow the connection to other applications - all with just one system that works hand-in-hand.
All NeuroLab products are modular in their conception. The systems can therefore be expanded at any time and adapted and supplemented according to your requirements. Further details on the scope of the respective sets can be found in the overview here and in our online catalogue for researchers. If you have any questions or would like individual advice, please do not hesitate to contact us.